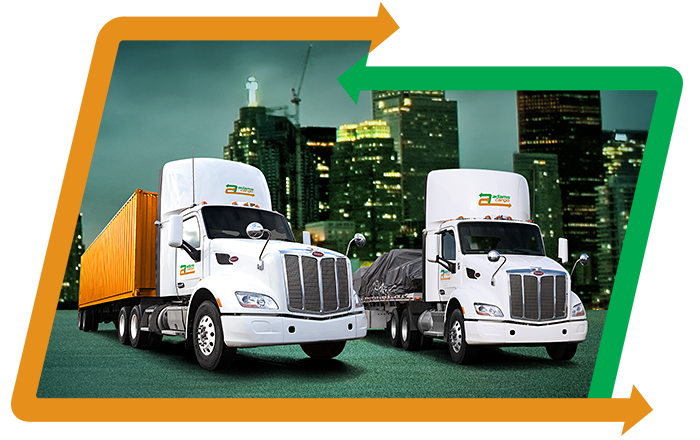 A Diversified Fleet of Equipment You Can Depend On
To be efficient and meet our clients' varied requirements, we are continually investing in the equipment necessary to get the job done right. This includes a large fleet of container chassis that suit 20', 40', 48' and 53' lengths.
Our B-train chassis provide extra versatility and efficiency in dispatching your required deliveries and pick-ups without having to return to the yard. Additionally, we have both single axle and tandem straight trucks, 53' trailers, flatbeds and an extensive fleet of city and highway tractors.
Our fleet of equipment includes:
53' Vans
Flatbeds
Step Decks
Straight Trucks
Chassis
Gensets
40' Straight Frame Genset
Genpack Plugs (220v/440v)
Converter Dolly
23' 6" Slider
24' Metric Ton
Spread Axle Tank Chassis
20-45' Tridem Chassis
40' Gooseneck
40'-48' Extendible Gooseneck
45'-53' Extendible Gooseneck
Hyster Lifters