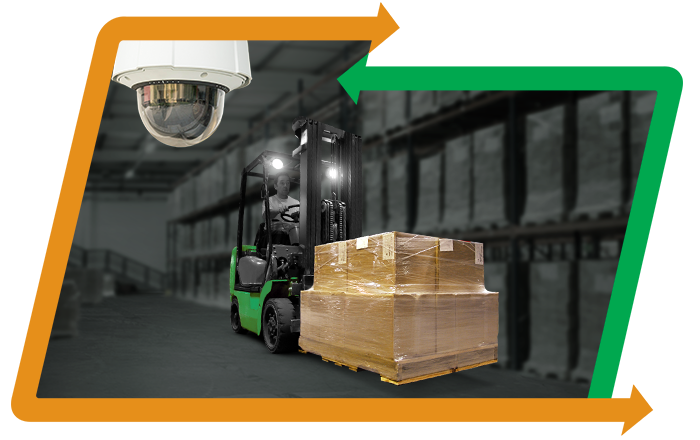 The Right Choice for Sufferance Warehousing & Secure Storage
Adams Cargo is easily accessible as we are just a few minutes from Pearson International Airport with ready access to all of Toronto's major highways. Our modern warehouse facility has over 40,000 sq. ft. of capacity. The majority of that space is sufferance warehousing (28,000 sq. ft.) but we also have non-sufferance space (14,000 sq. ft.) for your longer-term storage needs.
At Adams Cargo your freight is stored on racking systems which allows for easy inspection by customs and is 100% secure. With multiple bay doors and dock-level access, we can arrange the storage and distribution of your freight on both a cleared and in-bond basis.
In addition to our indoor warehousing solutions, we are pleased to offer our customers outdoor container storage at nearby secured storage yards. Features include:
High level security with 24/7/365 live-monitoring video surveillance
Over 13 acres of secure storage
Genpack plugs (220v/440v) for reefer container storage
Hyster lifters for loading and unloading of 20', 40' , 45' + 53' containers
We are BIG on Security
We are proud to offer both short and long term storage solutions in our highly secure location. With over 30 cameras inside our facility and another 30 outside our facility, we have all angles covered. Our double security system, with live-monitored cameras around the clock means we have eyes on our facility and your freight at all times. From containers of clothing to one-of-a-kind antique cars, we have treated all cargo as precious cargo for over 90 years.